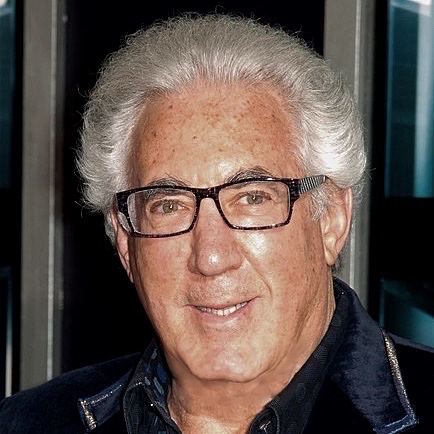 Chairman/CEO
Norton Herrick is the Chairman and CEO of The Herrick Company, Inc., one of the nation's most successful companies. Mr. Herrick graduated from The University of Denver with a Bachelor's of Science in Business Administration with a major in Building Industry and Real Estate. After college, he served in the U.S. Army as a control tower operator where he was honorably discharged for his service. To date, his real estate investment firm has completed income property transactions including green power plants and hospitals totaling more than $5 billion. Its Herrick Entertainment division began their foray into the financing and production of major motion pictures with MY ONE AND ONLY, starring Renee Zellweger and Kevin Bacon. The company's current lineup of entertainment includes recently released PRECIOUS CARGO starring Bruce Willis, and the animated cartoon, WE'RE GOING ON A BEAR HUNT; 2 GUNS, starring Denzel Washington and Mark Wahlberg; award winning LONE SURVIVOR, starring Mark Wahlberg; the supernatural thriller NIGHTLIGHT; and coming-of-age film VERY GOOD GIRLS, starring Dakota Fanning, Elizabeth Olsen and Demi Moore. Other films include THE DEVIL'S DOUBLE, starring Dominic Cooper; VANISHING ON 7TH STREET, starring Hayden Christensen; MADISON, starring Jim Caviezel; and THE MOTH DIARIES, directed by Mary Harron.
Mr. Herrick was also producer of the Las Vegas show HAIRSPRAY, which was performed at the Luxor Hotel; and the theater adaption of J.R.R. Tolkien's THE LORD OF THE RINGS. Mr. Herrick also produced the Broadway revivals of EXIT THE KING; Eugene O'Neill's DESIRE UNDER THE ELMS; AMERICAN BUFFALO; PROMISES, PROMISES, starring Kristin Chenoweth and Sean Hayes; HAIR THE MUSICAL; and PIPPIN, for which Mr. Herrick won Tony Awards  for Best Musical Revival. Currently on Broadway and on a National Tour, is WAITRESS which was nominated for a Tony Award for Best Musical. Mr. Herrick also produced Dolly Parton's 9 TO 5: The Musical; BLOODY BLOODY ANDREW JACKSON; SPIDERMAN: Turn Off the Dark and invested in the Broadway revival and touring show WEST SIDE STORY.
Herrick TV is the television division of Herrick Entertainment. After successfully venturing into the entertainment world through Broadway shows and feature films, Norton Herrick expands into Television providing the same quality content delivered throughout all of his companies. Herrick TV co-finances, develops and produces television programming both for the US and foreign markets. Through our global creative relationships, we work with writers from around the world in order to develop innovative and compelling television shows. This creative network, along with our existing financing track record, enables Herrick TV to develop various successful business models while preserving the highest levels of creativity and quality. Herrick TV has recently aired its 2nd season of AMERICAN BEAUTY STAR, a 13-episode beauty and glamour competition series on A&E's Lifetime network which focuses on all aspects of hair and makeup artistry within the multi-billion dollar, worldwide glamour and beauty industry. Currently airing on Netflix is BORDERLINER, co-produced with award-winning Norwegian film company, Monster Scripted, Inc. Currently in development are FIVE POINTS, a drama of New York lawlessness at its height; PLAYMAKERS, an unscripted series developed with Fred Media, one of Australia's top production companies and distributors and BRINGING DOWN THE HOUSE, a performance competition show.
With offices in Boca Raton, Florida; Cedar Knolls, New Jersey; West Hollywood, California and Norwalk, Connecticut, The Herrick Company, under Mr. Herrick's direction, is a major force in real estate with income property transactions totaling over $5 billion. Throughout the 1980's and 1990's, Mr. Herrick built and/or managed and purchased hundreds of apartment complexes throughout the eastern United States. Today he is considered a foremost authority on net lease real estate transacting and financing, including the construction, structuring and financing of net lease and sale-leaseback transactions including hospitals and power plants.
An affiliate of The Herrick Company has also been involved with the financing, construction and ownership of the world's largest, and the first in the United States, electric producing power plant, which utilizes biomass (Turkey manure) to generate electricity. The Herrick Company has been involved in transactions involving plants producing ethanol, and manufacturing facilities, which utilize biomass to produce building materials (particleboard from rice byproduct). He has earned the reputation as one of the fastest builders, acquisition decision-makers and closers in the country.
Another affiliate of The Herrick Company has investments in thoroughbred horse racing, which reached new heights in 2011 when Animal Kingdom, trained by Graham Motion, won the Kentucky Derby and in 2013 won the $10,000,000 World Cup in Dubai. In the last ten years having horses in the Kentucky Derby seven times – Tapwrit came in 6th in 2017 and won the 2017 Belmont Stakes; Visionaire came in 12th in 2008; Went The Day Well came in 4th in 2012; Danza came in 3rd in 2014; Destin came in 6th and was 2nd by a nose in the Belmont Stakes in 2016 and Your Only Man came in 5th in 2018.
Mr. Herrick's latest ventures have been in biotech. Mr. Herrick has invented and developed a device that eliminates air in the lines of IV lines under all conditions. Mr. Herrick has also founded NDLX Health Sciences, LLC and Electro Cellular Healthcare Solutions, LLC which are working to develop technologies and techniques that can enhance endogenous regenerative processes with a focus on improving healthy aging and longevity, as well as Alzheimer's Disease and heart disease.
Mr. Herrick is a longtime supporter of progressive and humanitarian causes. He has served on the National Board of Directors for People for the American Way, the Advisory Board of the Make-A-Wish Foundation and the Advisory Committee of the National Multi-Housing Council. Mr. Herrick is the recipient, along with President Ronald Reagan and Isaac Stern, of the Jerusalem 3000 Award, presented by Prime Minister Shimon Peres.  Mr. Herrick is also the recipient of the President's Medal from the University of Miami, which was presented to him by its President Donna E. Shalala and The Guardian Award from the Hebrew University in Jerusalem as well as funding a lab for cancer research for world renowned scientist, Howard Cedar who pioneers cancer research on DNA methylation, the mechanism that turns genes on and off. Most recently, Mr. Herrick has made a generous gift to Keck Medicine of USC's Division of Research in the Department of Surgery. The gift is, appropriately enough, a nod to another generation, as the funds have been used to purchase the Norton Herrick Biorepository, named in his honor. The biorepository will allow for the collection and preservation of 500 samples in the first year alone, an enormous boon for Keck Medicine researchers, scientists in other departments at USC, and potential collaborators across the world. A smaller-scale biorepository dedicated just to the division of hepatobiliary and kidney surgery has already supplied material to 20 different researchers and resulted in multiple published collaborations. The Norton Herrick Biorepository is expected to have a much greater reach, and thus an incalculable value to current and future medical researchers. Any patient undergoing surgery at Keck Medicine of USC will be able to help the future of medical and surgical research by opting to have some of their blood or tissue preserved. With such a large and diverse patient pool and the gifted team of Keck Medicine researchers, the Herrick gift has a near-limitless potential to save and improve human lives.
By donation, Mr. Herrick has also funded Dr. Howard Cedar's lab at Hebrew University Hadassah Hospital in Jerusalem. Dr. Cedar's lab developed and created the Grail Galleri (https://galleri.com) test, which is the first cancer screening blood test of its kind. The test screens for 50 different types of cancer using a single blood sample and can detect cancer at any stage, to varying degree.