The Herrick Company, Inc., through its affiliates, including NDLX Health Sciences, LLC and AILNH, LLC invests in the health sciences, including but not limited to biotechnology and medical device companies.
NDLX Health Sciences (NDLX) was founded to develop technologies and techniques that can enhance endogenous regenerative processes with a focus on improving healthy aging and longevity. The company collaborates with experts and institutions to ultimately move the most effective technologies and techniques into the clinic.
The company is funded by its founder, Mr. Norton Herrick, Chairman/CEO, who has assembled a group of highly accomplished clinicians, researchers and MedTech business people. Included in that group are Thomas Rando, MD, Ph.D., Deputy Director at Stanford Center on Longevity, Stanford University; Linda S. Sher, MD, Professor of Clinical Surgery and Director of Clinical Research in the Division of Hepatobiliary Surgery and Abdominal Organ Transplantation at Keck School of Medicine of USC; and David Sinclair, Ph.D., A.O., Professor in the Department of Genetics and co-Director of the Paul F. Glenn Center for the Biology of Aging at Harvard Medical School.
NDLX is currently engaged in research programs with USC and a division of Charles River Laboratories in Finland looking at a variety of areas that can enhance endogenous regenerative processes. The Company is also involved in new product development.
AILNH, LLC was founded to develop a device platform (IVAEDTM) to address the problems associated with air getting introduced into IV lines. These include alarm fatigue, air embolisms and strokes resulting from PFO: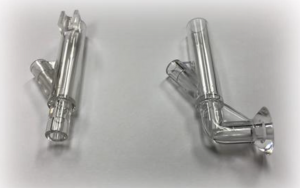 Alarm Fatigue: Both nurses and patients experience alarm fatigue. It takes nurses 10 or more minutes to remove air and turn off the alarm. Patient sleep, rest, and recovery is disrupted by alarms.
Alarm Fatigue topped the ECRI 2017 Patient Safety List
Alarm Fatigue and health IT woes were The Joint Commission's #6 Patient Safety Goal for 2018
Society of Technology in Anesthesia study showed 19 out of 20 hospitals ranked alarm fatigue as a top patient safety concern
Air Embolisms "Never Event Classification": Patient death or serious injury associated with intravascular air embolism that occurs while being cared for in a health care setting is classified as a "never event." As such, all costs (and liability) associated with an air embolism are not covered by CMS. There is also the belief that even small amounts of air that would not normally cause an air embolism may be responsible for a large number of undiagnosed ischemic strokes resulting from PFO's in adults (about 25-30% have this condition). The cost to treat an air embolism was estimated by one major industry player (Braun) to be $57,000. Litigation and award costs can be in the $ millions.
Extensive engineering/bench testing has been conducted validating the effectiveness of IVAED to eliminate all air introduced into IV lines under all conditions. The company is sponsoring clinical research at both Keck Hospital (USC) and University of Miami Hospital with the Keck trial scheduled to begin in January 2020. The annual global market for IV tube sets and pumps is over $40 billion. The cost of goods for our device "IVAEDTM" is about $0.01.