The Herrick Company is one of the nation's most successful investment firms. Since 1960, we have purchased, owned and sold income properties valued in excess of $5 billion. The Herrick Company got its start as a builder, developer and investor in all types of real estate including credit tenant net lease transactions, residential apartment buildings and complexes, commercial office, warehouse and industrial buildings, land, retail shopping centers, homes and condominiums.
Today, its acquisition emphasis includes an array of investment quality net lease transactions. The Herrick Company, through its affiliates, including HH Capital Advisors, LLC, Herrick Entertainment, LLC, Elayne Stables #5, LLC, NDLX Health Sciences, LLC, Electro Cellular Healthcare Solutions, LLC, and AILNH, LLC is also an investor in non-real estate businesses, including television, film, theatre, Broadway, Las Vegas shows, thoroughbreds, green projects, power plants, and the health sciences. There are no set criteria for non-real estate investments.
The company's first foray into non-real estate businesses was in the 1980s, when NH Fine Art Holdings LLC was established. To this day, NH Fine Art Holdings LLC owns the nation's largest private collection of LeRoy Neiman original paintings and serigraphs. In the 80s, The Herrick Company also became a founder of The Walking Company, Inc., a leading specialty retailer of high quality, technically designed comfort shoes and accessories operating over 200 stores in premium malls across the nation. In the next decade, Mr. Herrick and his team of professionals were chosen by the City of Orlando, Florida to bring a Major League Baseball expansion team to the city. Although Mr. Herrick was approved by Major League Baseball to be an MLB team owner, Orlando was not chosen by MLB to receive an expansion team. Mr. Herrick, determined in his effort to bring a major league sports team to the city, founded The Orlando Jackals roller hockey team, one of the 18 teams of Roller Hockey International (RHI), the nation's first professional roller hockey league. As owner of the franchise, Mr. Herrick led the team to an RHI World Championship.
Also during the 90's, Mr. Herrick founded the world's first direct mail order club for audiobooks. The Audio Book Club, Inc. went public in 1997 and shortly thereafter, changed its name to MediaBay, Inc. (NASDAQ NMS: MBAY). As MediaBay's Chairman, Mr. Herrick led the company through numerous strategic acquisitions, which placed it firmly at the forefront of the $1 billion spoken audio industry. With over $100 million in annual gross revenues by 2000, primarily from the sale of audio books and classic radio shows in hard goods format (cassettes and compact discs), the company began to focus on the emerging digital audio (for download) industry. In 2002, Mr. Herrick stepped down as Chairman and director of the company.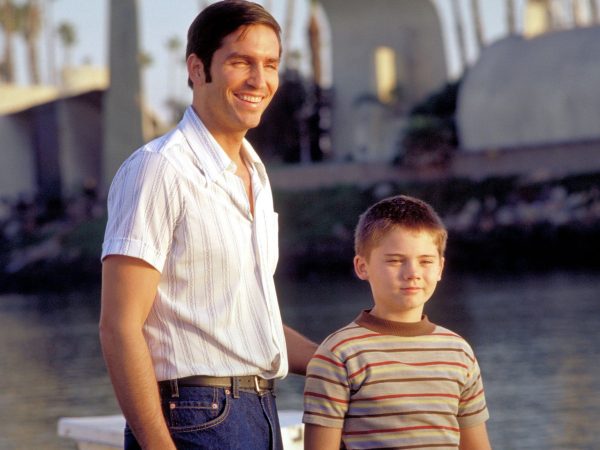 The start of the new millennium found The Herrick Company diversifying further. In 2004, The Herrick Company made its Hollywood debut as the executive producer of the feature film Madison, an Addison Street Films Production starring Jim Caviezel, Bruce Dern, and Jake Lloyd. Not long after, the company made its theater debut as an executive producer and financier of the musical Hairspray, which premiered in Las Vegas on February 15, 2006. Also in 2006, The Herrick Company became an executive producer of the stage adaptation of The Lord of the Rings, which premiered in Toronto, Canada and then in London the following summer.
In 2008, Herrick Entertainment, LLC began production on the major motion picture, My One And Only, starring Renee Zellweger, Logan Lerman and Kevin Bacon. Later that year, the company was an executive producer of the Broadway revival of David Mamet's American Buffalo, starring John Leguizamo, Cedric the Entertainer and Haley Joel Osment. The company's first major awards soon followed in 2009, with the Broadway revivals of Hair (Tony for Best Revival of a Musical) and West Side Story (Grammy for Best Musical Album.)
2010 marked the beginning of a new genre for Herrick Entertainment with the thrilling suspense film Vanishing on 7th Street, starring Hayden Christensen and Thandie Newton. Another thriller followed in 2011 with The Devil's Double, starring Dominic Cooper in the dual role of Uday Hussein and Latif Yahia. Roger Ebert awarded the film three out of four stars, praising Cooper's legendary performance. Later that year, Herrick Entertainment made headlines again with the groundbreaking musical Spider-Man: Turn Off the Dark featuring music and lyrics written by Bono and The Edge from U2. The company started 2013 with an indie coming-of-age drama, Very Good Girls, starring Dakota Fanning, Elizabeth Olsen, and Boyd Holbrook. The rest of the year saw a massive change in scale — in April, the company debuted the revival of Pippin (four Tonys including Best Revival); in July, the buddy-action-comedy 2Guns starring Denzel Washington and Mark Wahlberg opened in New York (and would go on to gross north of $130 Million in 3000+ theaters); and in December, the company capped off the year with Lone Survivor (two Academy Award nominations), the biographical war drama starring Mark Wahlberg.
In 2016, Waitress, the hit musical with music and lyrics from Sara Bareilles, debuted on Broadway. It's gone on to tour the country, while earning four Tony nominations including Best Musical, and just opened last year at the Adelphi Theater in London's West End. 2016 also saw the television adaptation of the children's story classic We're Going on a Bear Hunt and 2017 marked the beginning of Borderliners, the acclaimed Norwegian noir series now streaming on Netflix. More recent projects include Precious Cargo, the action film starring Mark-Paul Gosselaar and Bruce Willis, as well as American Beauty Star, which aired for two seasons on Lifetime with hosts Ashley Graham and Sir John and judges Christie Brinkley, Yu Tsai, and Leah Wyar.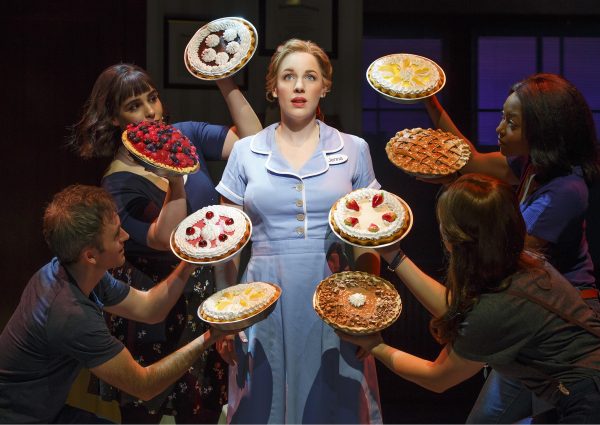 Other titles in the Herrick Entertainment collection include: The Moth Diaries; Nightlight; 5 Points; Pacifica; Party Girls; Playmakers; House of Liars; Bringing Down The House; Prank Your Parents; Honeymoon From Hell; The Wiz, Promises, Promises; Exit The King; Eugene O'Neil's Desire Under the Elms; Bloody Bloody Andrew Jackson; 9 to 5; and the music projects of Ace Young, Howard Herrick, Diana DeGarmo, and Vill.
In the down time between productions, The Herrick Company, in partnership with Team Valor, began kicking up the dust with Thoroughbred horse racing. The company's first shot at the big stage came in the form of Visionaire, a 2008 Kentucky Derby contender. For Visionaire, it wasn't meant to be — but it only took the company 3 short years to return to the Derby. Animal Kingdom, ridden by the legendary John Velazquez, went on to claim first place at the first Triple Crown race of 2011 by 2 -3/4 lengths. 2 years later, Animal Kingdom took the title of world's best one more time winning the Dubai World Cup as a five-year old. The company has produced several more Derby contenders including Went The Day Well in 2012, Danza in 2014 (third place), Destin in 2016, Tapwrit in 2017 — who would go on to win the Belmont Stakes, and most recently Gray Magician in 2019, as well as several more spectacular thoroughbreds.
Finally, The Herrick Company has established three new affiliates, NDLX Health Sciences, LLC, Electro Cellular Healthcare Solutions, LLC, and AILNH, LLC in biotech and health care. NDLX and ECHS were founded to develop technologies and techniques that can enhance endogenous regenerative processes with a focus on improving healthy aging and longevity. The companies collaborate with experts, including Dr. Thomas Rando, Dr. Eric Verdin, Dr. David Sinclair, Dr. Saul Villeda, Dr. Linda Sher, Dr. Sean Hagberg, and Dr. David Muesham. NDLX and ECHS are currently engaged in studies looking at several areas including aging, Alzheimer's Disease, and heart disease. These studies involve the use of certain physical forces (electrical), the liver, pregnancy, and long-lived animal species. NDLX is also underway with a study at USC involving young, healthy human liver donors. ECHS is underway with a study at UNM involving cell and animal models. AILNH invented and developed a device platform (IVAEDTM) to address the problems associated with air getting introduced into IV lines. These include alarm fatigue, air embolisms and strokes resulting from PFO.